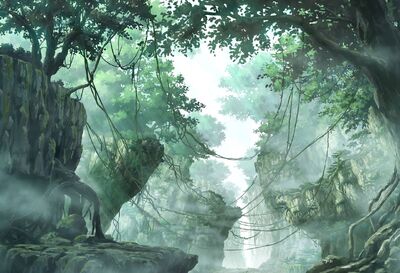 Land of Forests
is a region ruled by
Three
. Prior to Three's rule,
Shaxor
was its previous Lord. The forest contains several magical beings, of which particularly include faeries and also some of Three's soldiers and rampant creations.
Story
Spoiler warning

: Plot and/or ending details follow.
Zero
happens upon the Land of Forests with her disciples after having her airship shot down by 
Three's
soldiers. In the attack, she loses
Mikhail
and encounters several mischievous
faeries
in the midst of her search, attempting to trick her or playfully withholding what knowledge they possess. Annoyed, Zero murders the faeries and moves onto the
Forest of Faeries
.
Areas
Spoilers end here.
All items (8)
Community content is available under
CC-BY-SA
unless otherwise noted.